Hi there! I'm Luana, a Product Designer passionate about giving form to ideas and creating engaging user-centered experiences.
Selected Work
Lead Product Designer
Leading Design for Juvéderm's Website
To create a website that'd work globally for branded and unbranded countries using a modular mindset, user-centered design and mobile-first approach.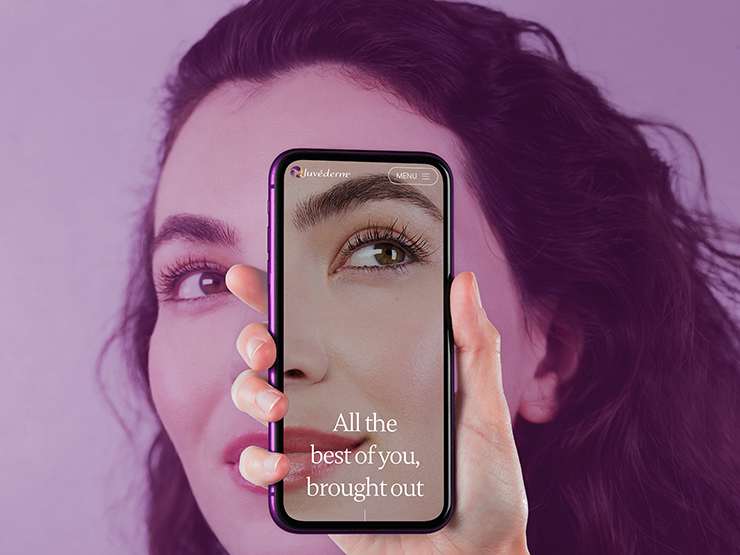 About Me
I'm a multidisciplinary product designer engaged in conceptual thinking to design more empathic, inclusive and accessible products and interactions.
With more than five years of experience in the design area, for the past two years I've been focusing in develop more purposeful user-centered design products based in strategy and best practices.
You can also find me and taking pictures around Grenoble, collaborating with , reading about cyber security, getting excited with new leaves of my plants, cooking and snugging my cat.
Currently I'm working as a Senior Product Designer for Wunderman Thompson Tech Brazil.
Web Design
User Experience Design
User Interface Design
Scalable Design
Design System
Responsive Design
HTML+CSS
Leadership
DesignOps
Design Team Standards
Raising the bar together
Bringing others in the journey
Graphic Design
Visual Identity
Product Packaging
Book Design
Illustration
Luana is a highly talented designer with a true t-shape philosophy. She's looking at design challenges with a broader holistic view, sensitive for the user, the system and the strategic dimension.
Robert Ehlers
UX Director @ Wunderman Thompson Germany
The first thing you must know about Luana is she brilliant, relentlessly optimistic, and insightful. She can quickly understand market needs and connect with people from any team and location with ease, humanity, and professionalism.
Pedro Cramer
Senior Product Designer @ Wunderman Thompson Tech Brazil
Luana shows a lot of adaptability, becoming a key player in the projects she participates, presenting a lot of empathy in her interactions and bringing tranquility in turbulent moments.
Florencia Rodríguez
Design Coordinator @ Wunderman Thompson Tech Brazil